Custom Blended Fertilizer Products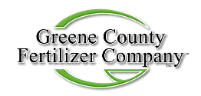 Custom Blended Fertilizer Products and Programs
We are experts in producing fertility products and creating fertility programs for professional lawn service providers. If your fertility program has a specific need that isn't met by one of our standard or N-Ext products, contact us. We are a manufacturer and we process our own raw materials. If you need it, we can make it for you.
We can custom blend in quantities as small as 250 gallons.
Contact Your Greene County Fertilizer Company representative.
Greene County Fertilizer Company's bio-based fertilizers and specialty products are blended to feed plants, improve soil fertility and build topsoil and are made in their 30,000 sq. ft. manufacturing plant/corporate headquarters in Greensboro, Georgia.